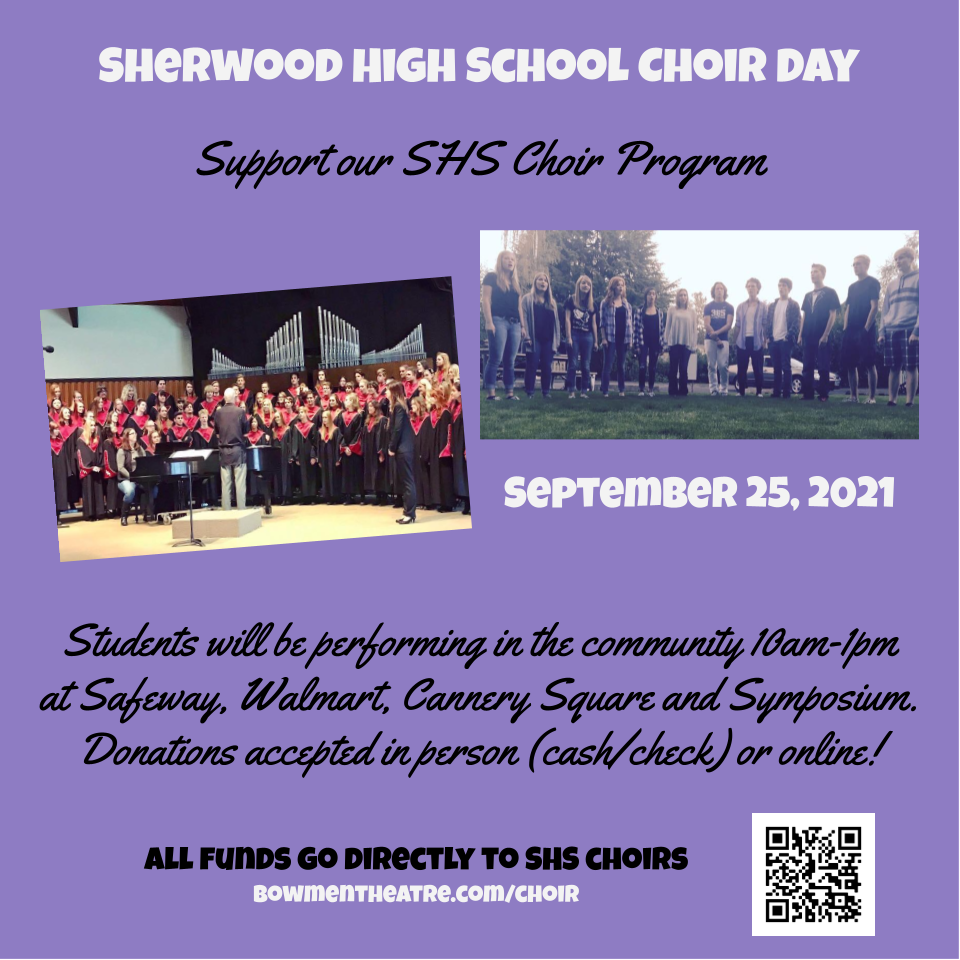 Sept 25 is our annual CHOIR DAY fundraiser! Please consider making a donation and help support our SHS Choirs!
Donate Now
choose district OR-Sherwood
Over 100 students participate in three choirs: Bowmen Choir, Concert Choir and Mixolydians a capella Choir. Annual Broadway Bits fundraiser is held each Spring.
Main stage productions are in the Fall, Winter, and Spring.
November 12, 2021 – MTI's All Together Now musical revue
April 21-28, 2022 – Disney's High School Musical
News
Follow us on social media!