The title of this year's play is PUFFS /or/ Seven Increasingly Eventful Years
at a Certain School of Magic and Magic!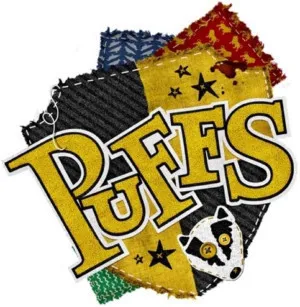 The New York Times proclaims PUFFS, "A FAST-PACED ROMP through the 'Seven Increasingly Eventful Years at a Certain School of Magic and Magic.' For POTTERphiliacs who grew up alongside Potter and are eager to revisit that world, 'PUFFS' exudes a jovial, winking fondness for all things Harry!"
This clever and inventive play "never goes more than a minute without a laugh" (Nerdist) giving you a new look at a familiar adventure from the perspective of three potential heroes just trying to make it through a magic school that proves to be very dangerous for children. Alongside them are the Puffs, a group of well-meaning, loyal outsiders with a thing for badgers "who are so lovable and relatable, you'll leave the theater wishing they were in the stories all along" (Hollywood Life). Their "hilariously heartfelt!" (Metro) and epic journey takes the classic story to new places and reimagines what a boy wizard hero can be.
Video monologue & Sign-up due Dec 8
Complete this online audition form by Wednesday, Dec 8.
Send a recorded video of a memorized one-minute comedic monologue to BowmenTheatre (at) gmail.com with the subject line "First Name Last Name Play Audition" no later than 11:59pm Wednesday, Dec 8.
Space is limited.
Callbacks by invitation only Dec 13
Students will be notified if they need to attend the callbacks. In order to ensure a smooth and timely callback session, we will use the recorded videos to determine which parts each student will read for at callbacks.
At callbacks students will be given small sections of the script to read together, so the directors can decide who is going to be each character.
Rehearsals and Production Week
Monday-Thursday 7:00-9:00 PM in January & February. No more than two absences allowed.
Tech Week will be every day February 28-March 5, times TBD. No absence allowed.
Performances will be March 3-5, 2022.