This Fall, we will be joining thousands of theatrical organizations around the globe with our own local production of Music Theatre International's All Together Now!: A Global Event Celebrating Local Theatre. MTI's All Together Now! is about bringing people back to the theatre, whether as audience members or cast and crew. The revue features songs from the world's most iconic musicals. The goal with this worldwide event is to provide hope, inspiration and excitement through the transformative power of musical theatre. So far 3800 companies (including over 1600 high schools) from all 50 states and many countries across the globe have licensed this show. It feels pretty inspiring and exciting to be part of a global theatrical community!
All students: Register here to be a cast member in this production by Sept 21. (No audition required.)
Optional: Sign up here to audition for a solo. Auditions are 9/13-9/14.
Our All Together Now! production on November 12-13, will tell the story about what theatre means to us – and that includes all the costumes, glam, sets and tech magic. We will have rehearsals and tech week and savor the experience of finally being in our brand new theater "all together now." This actually feels like an incredible chance to honor the roots of our program, shine in this present unique moment, and look to the future.  
Some of the exciting songs we will be learning and performing are "Sit Down You're Rocking the Boat" from Guys and Dolls (2014), "Seize the Day" from Newsies (2019), and "We're All In This Together" from Disney's High School Musical (2022). Any student who'd like to learn the choreography and be in the large production numbers will have the opportunity to practice and perform those songs. We view this show as not only a fun chance to review and honor our past, but also to really provide skill building to prepare for our spring musical with no limits!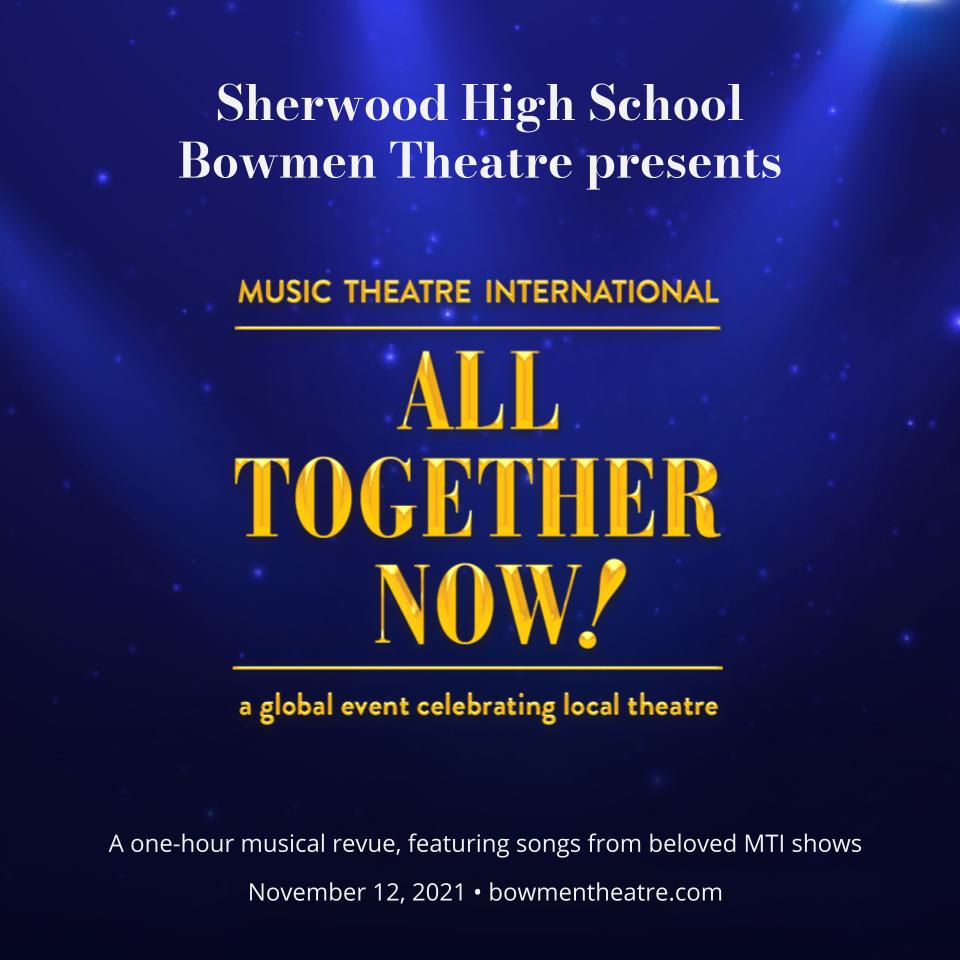 Tentative Production Calendar:
Rehearsal 9/13-11/4 Mon 6-9pm, Tues 6-9pm, Wed 2:30-5:30, Thurs 6-9pm
Tech Week 11/8-11/11 Mon-Thurs 6-9pm
Performances 11/12-11/13 7:30pm