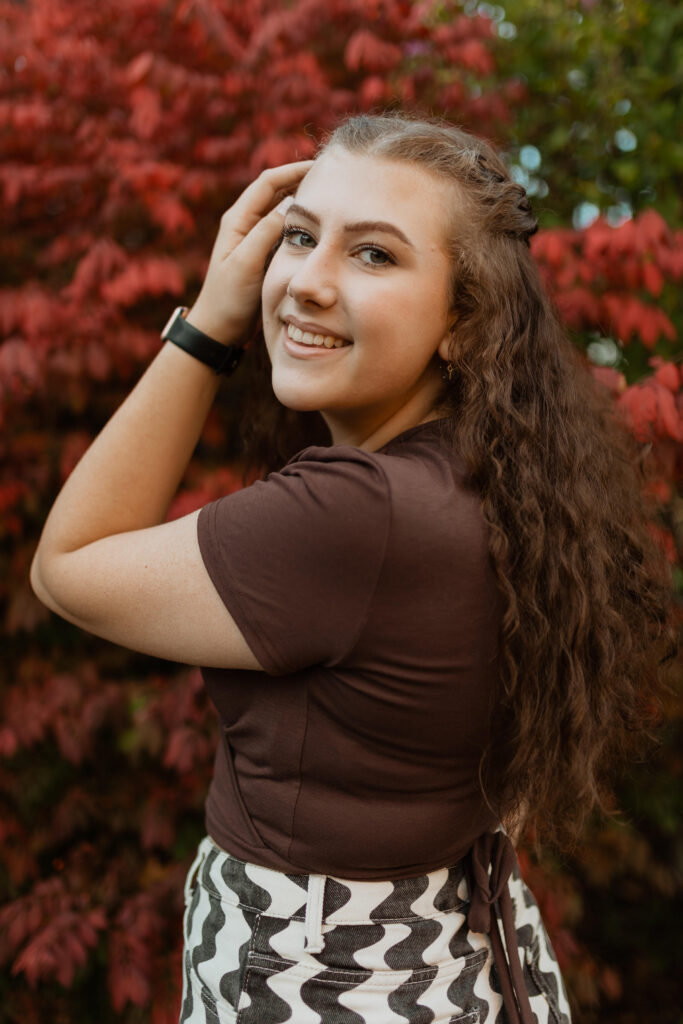 Claire Shipman is so excited to be able to have shows this year! She has been singing her whole life. In 5th grade she did the VPA's musical Aladdin and has been doing shows ever since. Being a part of this community has allowed Claire to meet so many amazing people. Claire would like to thank Robyn, Kristen, Tara, Michelle, Mrs. Shuckerow, and everyone else who made this show possible. Being able to perform again and experience some normalcy has been a great change from the past year. Claire is planning on getting a BFA in Musical Theatre. She hopes to continue singing, dancing, and acting for many years to come. Without the programs in Sherwood, she would never have realized her passion for the Arts. Claire is profoundly grateful for all of the experiences and memories from the programs here that have shaped her into who she is.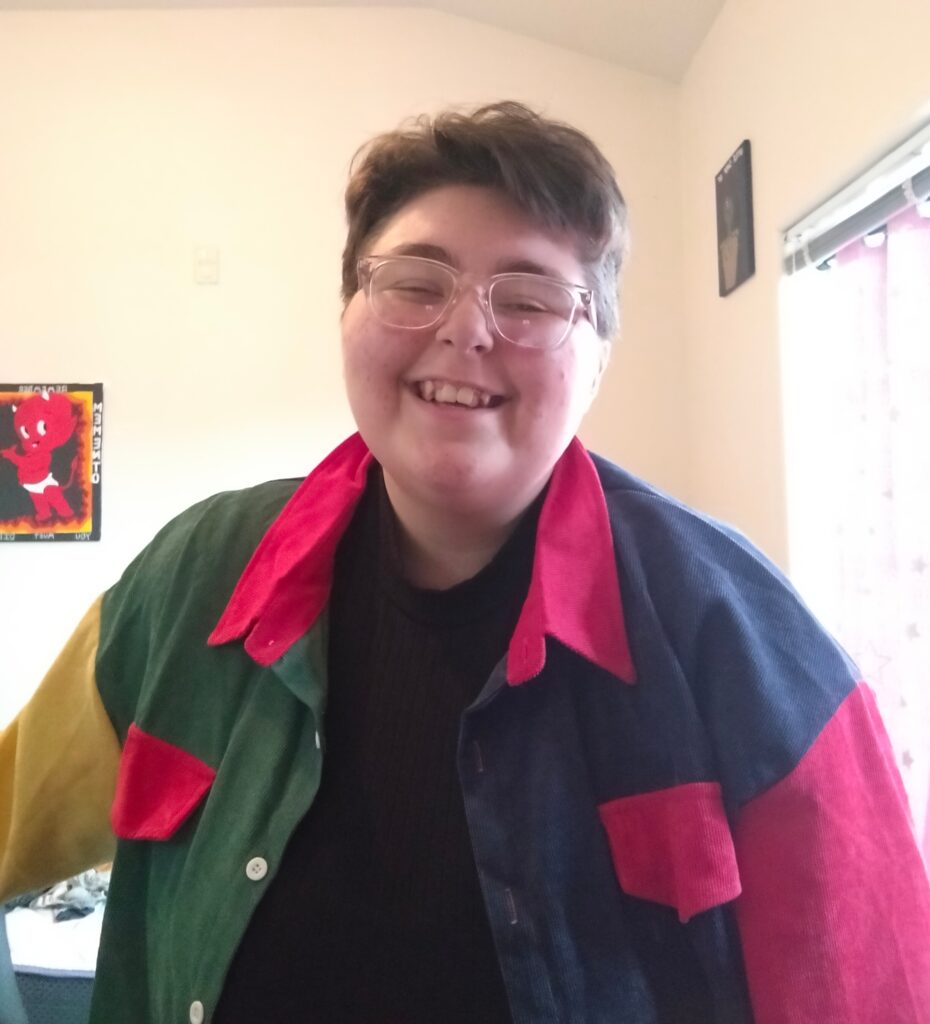 Theatre means nothing short of everything to Clover McKenzie. Without it, they wouldn't be the person they are today. This will be their seventh show here in Sherwood, and only second one they've actually been on stage for, since they tend to lean towards the tech side of things. Theatre has given them another outlet for their creativity and has helped them realize what they want to do with their future. Hopefully, in the fall, they'll be attending college in order to get their teaching degree so that they can teach high school. They'd like to thank the cast and crew– current and past– for giving them a place to be them and helping to make some of their best memories and for never failing to make their days brighter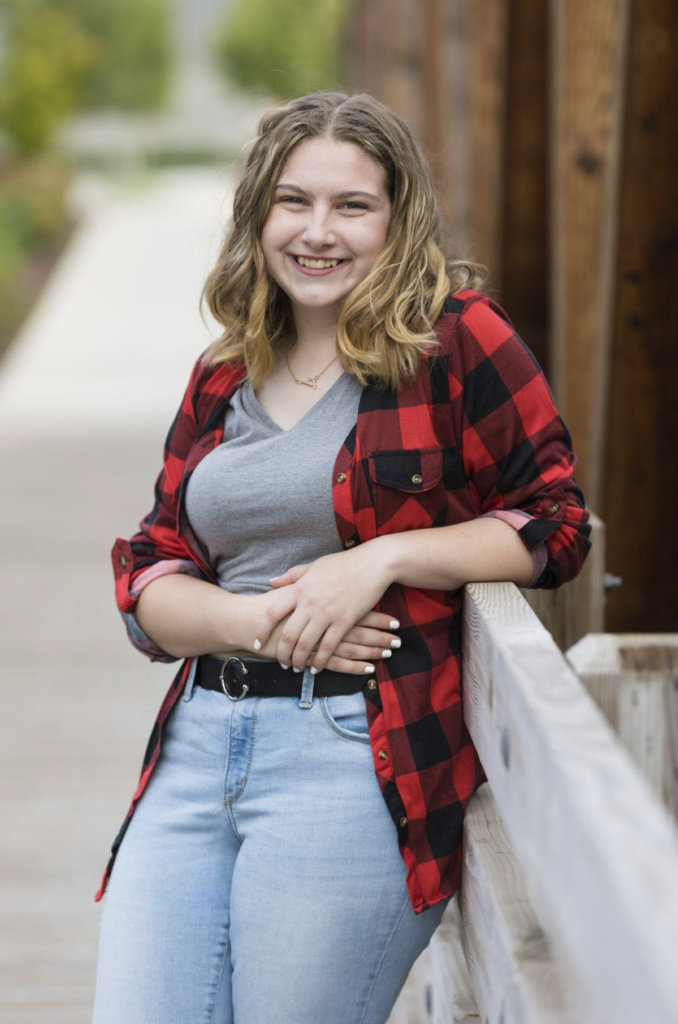 Halle Schweigert is so excited to be in tech this year. Halle started Sherwood High School sophomore year and everyone in the theater department was very welcoming. The performing arts here in Sherwood have become like a family. She has met some of her best friends through the arts and will always be thankful for the arts. Halle has been involved with theater since 7th grade, but started doing technical theater in high school and fell in love with being backstage. Halle wants to thank her mom for always supporting her and for the countless hours of driving me back and forth to rehearsal. She is looking forward to having a great year working on this new stage with everybody. Halle hopes to continue working in technical theater in college and bring others the same joy that she has because of theater.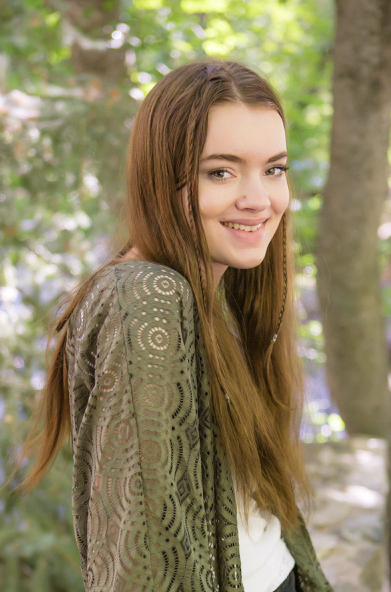 Jenna Miller has always felt that music brings people together in wonderful ways. Her first play was Radium Girls, which she played Freshman year and portrayed a radium girl painting her fluorescent watch with a paint brush; dressed up surrounded by everyone believing in each other was a great memory. Performing Arts to her means focusing on who she is playing in her own unique way. All Together Now is so fun, so thank you to Robyn Folsom, who helped her find her character and taught her that she adores plays and guided her through her experience as an actress. Also thank you to Kristen, who showed her around the tech part of the stage and up above with the lights and to everyone who showed Jenna where her light shines brightest. Jenna will continue her modelling career in Portland and is excited for a college experience too.
Jenny Kroon has been singing and dancing for as long as she can remember and has been participating in local theater and choir programs since 5th grade. Jenny is currently part of both the Sherwood High School Concert Choir and Mixolydians. Some of her favorite roles have been Medda Larkin in Newsies, The Sour Kangaroo in Seussical Jr., Mrs. Jennings in Sense and Sensibility, and Marmee in Little Women. While Jenny is still currently undecided on her future plans, she knows it will involve music and hopes that it will continue to be a big part of her life. Jenny is eternally grateful, to her family, friends, and everyone involved in Sherwood's arts programs for giving her a corner of the world to express herself and for the unconditional love and support she has been shown over the years as well.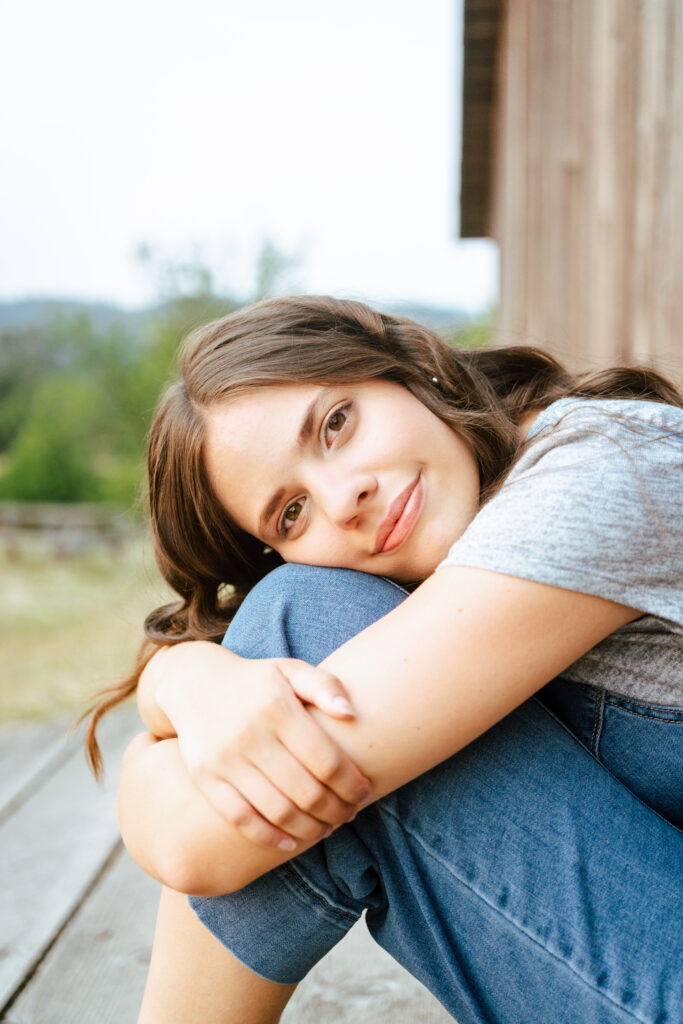 Jessica Hornibrook's first VPA production was Little Mermaid Jr. where she played a stingray. By Aladdin Jr., she knew this is where she wanted to be! Some of her favorite shows were Peter Pan Jr., Newsies, and Little Women. Over the years she has loved getting to know her characters and, more importantly, getting to know her cast members. She is so excited to be back with her friends in All Together Now! Jessica thanks all of the directors and volunteers that make shows possible.Through their wonderful examples, she aspires to be a music teacher, as she hopes to inspire, uplift, and empower those she teaches. She also thanks her family and friends for their love and support. Because of her parents and grandparents, she has found her passion for music. Performing arts means so much to Jessica, as it helped her find her voice and brought her so many joyful, fun memories. Next year, she hopes to attend BYU and start her journey studying music education.

Letitia Adjei joined theater in her Freshman year during the Newsies production and has always tried to participate in as many productions as she could. In total, Letitia participated in Newsies, Little Women, The Lion King, Sense and Sensibility, and 2021's Broadway Bits, mostly operating follow spots. For this year's fall production All Together Now and VPA play The Princess with no Name, she will be stage managing. Some of her favorite memories include spending time with cast and tech alike during tech rehearsals and learning more aspects of teching. Letitia would like to thank Kristen Hartman for teaching her all that she knows about tech, and her family for supporting her love of musical theater and tech!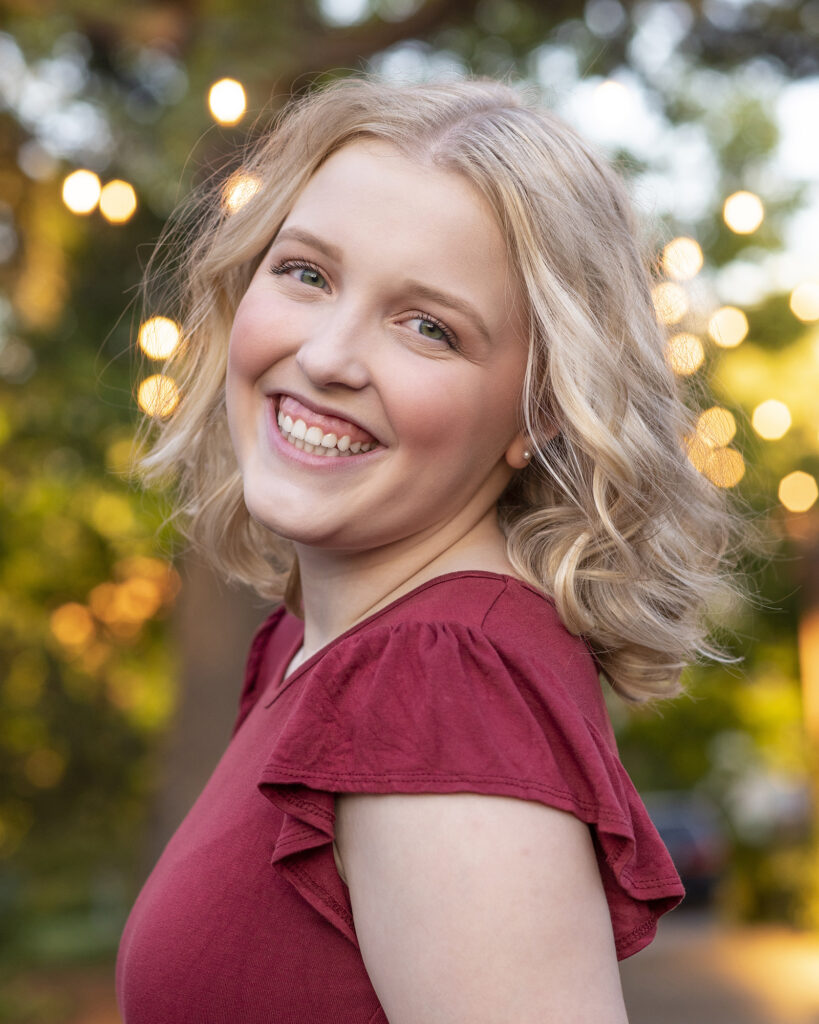 Maddux Gillett is absolutely thrilled to be back on the stage for All Together Now! After making her debut as a newt in VPA's Little Mermaid, she has loved performing ever since. Some of her favorite shows have been: Newsies, Once on this Island, The Lion King, and Les Miserables. She is also a part of the Sherwood High School Mixolydians and can be found working as a costuming intern during the plays. Maddux would like to thank her mom, Amy Gillett, for sharing her skills with the theatre department by becoming a Production Manager and a Prop Master. Maddux would like to give a special shout out to Michelle Crosby and Tara Porter who have given her opportunities behind the scenes and for being amazing role models in her life. She would also like to thank Robyn, Kristen, and Mrs. Shuckerow for their continuous love, support, and feedback.
Makynlee Sitton is a senior at Sherwood High School. Makynlee has spent most of her life in the theater performing in every show that she could from starting in 4th grade doing VPA, all the way to High School. Her most memorable and favorite role was Mrs. Dashwood as a sophomore in the Sherwood High School production of Sense And Sensibility. She has made so many new friendships and relationships with people in choir, theater, and dance over the years and views her cast mates as family and is thankful for all the moments they have had together on and off stage. Although Makynlee has stuck with theater and choir since elementary school, she has also always loved working with animals. This love led her to begin competitively riding and showing horses. She has also worked at Crossroads Veterinary Hospital in Sherwood for a year now. Her plan for the future is to attend a university and major in zoology and veterinary sciences. Makynlee hopes to become a veterinarian someday and continue working hard in community arts and theater programs. She would like to thank Robyn Folsom, Kristen Hartman, and Kathy Shuckerow for believing in her and helping her grow in theater and choir throughout high school. She would also like to thank her parents Lee and Andrea Sitton, her sister Journey Sitton for being her biggest cheerleader, as well as her brother Brody Sitton for countless hours of running lines and music and always pushing her to be the best she can be.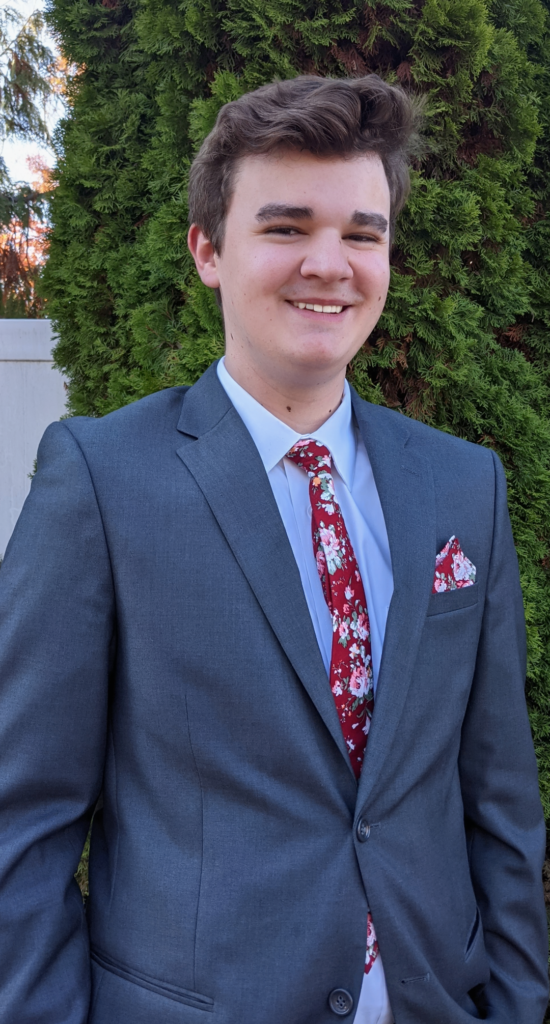 Oscar Giles started his musical career as an unnamed wolf in the VPA's Beauty and the Beast Jr. and has grown as a musician ever since. Because he is 3 toddlers in a trenchcoat, he is very good at making silly faces at babies in public (no, the mask doesn't stop him). He hopes to study food science, see the world, and one day retire as a wise, but really cool old man like Obi-Wan Kenobi.